Hotline Miami – Jacket & Biker [COS]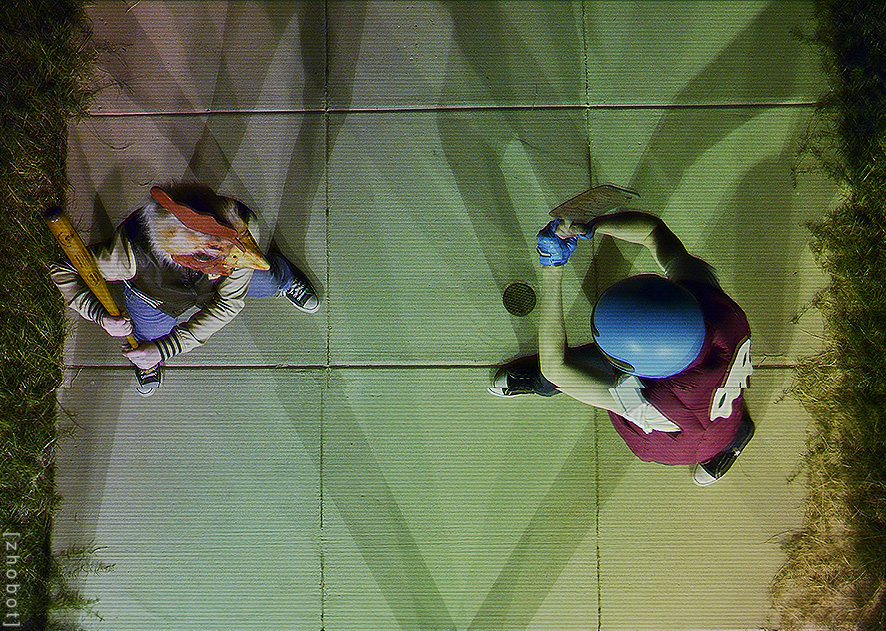 For more photos of these costumes, check out our Hotline Miami costume page!
Last month at InterventionCon we finally got the chance to wear the Hotline Miami costumes we've been 95% finished with for the longest time. We put the finishing touches on the costumes the week before the con (bloodied up the Jacket mask and other fun bits like that) and on the Saturday night of the con, went outside in the heat and humidity to get some shots! Many thanks to Roger of Monki Makr & Denis for playing photographer and photographer's assistant (also the DJ, which we'll get to in a moment) for us that night.
We wanted to make sure we got photos masked (errr, helmeted in Nate's case ;D) and unmasked so we did the unmasked shots first. The wig I was wearing was the first wig I used for Carol Peletier. I knew it had to be more of a blonde color but the cut was exactly what I needed. Since I had a new wig for Carol, I figured I could experiment with this one and if I messed it up then I wouldn't be too disappointed since I wasn't really using it for anything. I knew Rit had recently come out with a new line of dyes that worked on synthetic fabrics and that's exactly what I wanted to try for this wig! The line is called DyeMore and I ordered some in the color Sandstone. It worked out perfectly and colored the wig easily, making it the exact color I was hoping it would!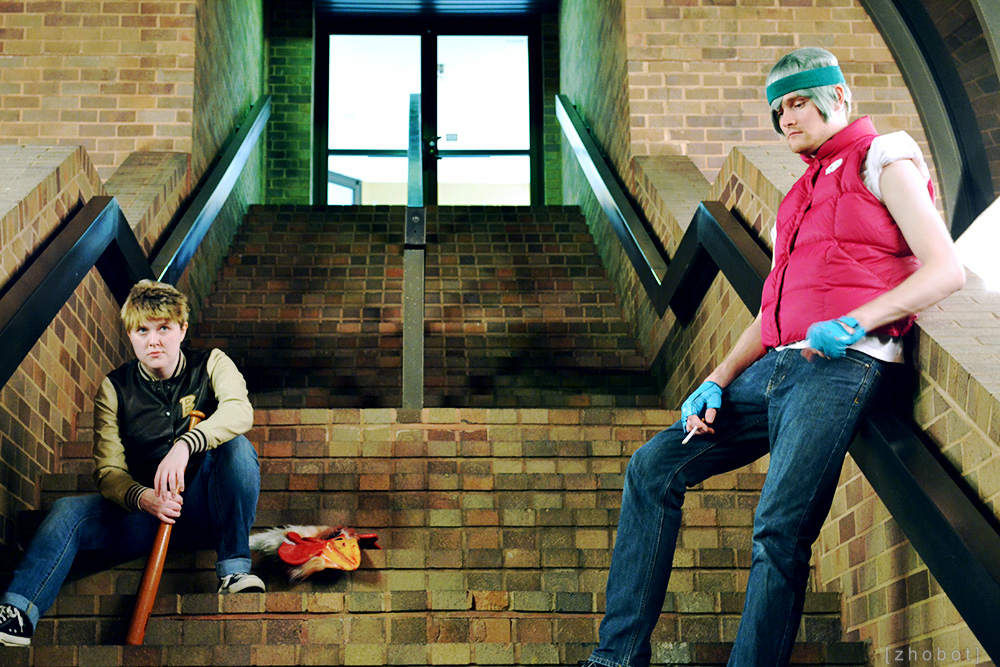 After getting the unmasked shots, we swapped the wigs out and started wandering around in those. Did we mention how hot it was holy cow. I could feel sweat dripping down my face but looking at the photos later I realized it was worth it. This "Supreme Chicken" mask I found on Amazon (for much cheaper than the original rooster one I was looking at and couldn't afford to drop $50 on) – after being covered in makeup and fake blood – was perfect. I am short and made sure my jacket was a size that would look somewhat fitted so I was worried the mask would look really big on me but together it all ended up looking better than I thought it would!
| | |
| --- | --- |
| | |
While we were taking pictures in an empty parking garage, Denis decided it would be a good idea to play a song our friend Erin had introduced us all to. It was the 1987 Crystal Light National Aerobics Championship theme. He pulled the video up on his phone and through our mask & helmet we could hear the wonderful keyboard riff. What did Roger and Denis say to do after that? Dance, of course. And naturally, we did.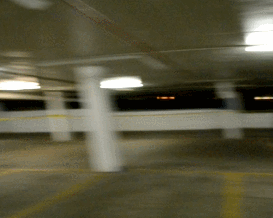 There were lots of gifs that came out of this. We have a whole mess of them on
our tumblr
.
We're hoping to bring these back to a con in the future. Preferably one in the winter so that we don't sweat ourselves silly. But we had a lot of fun in them at Intervention regardless. It also made us get off our asses to finish our Hotline Miami 2 costumes (which will have their own post in the near future!) and even spawned a crossover costume group this past weekend. More on all that jazz coming soon! Also, I had way too much fun editing these photos – especially the 80's-VHS-inspired ones.