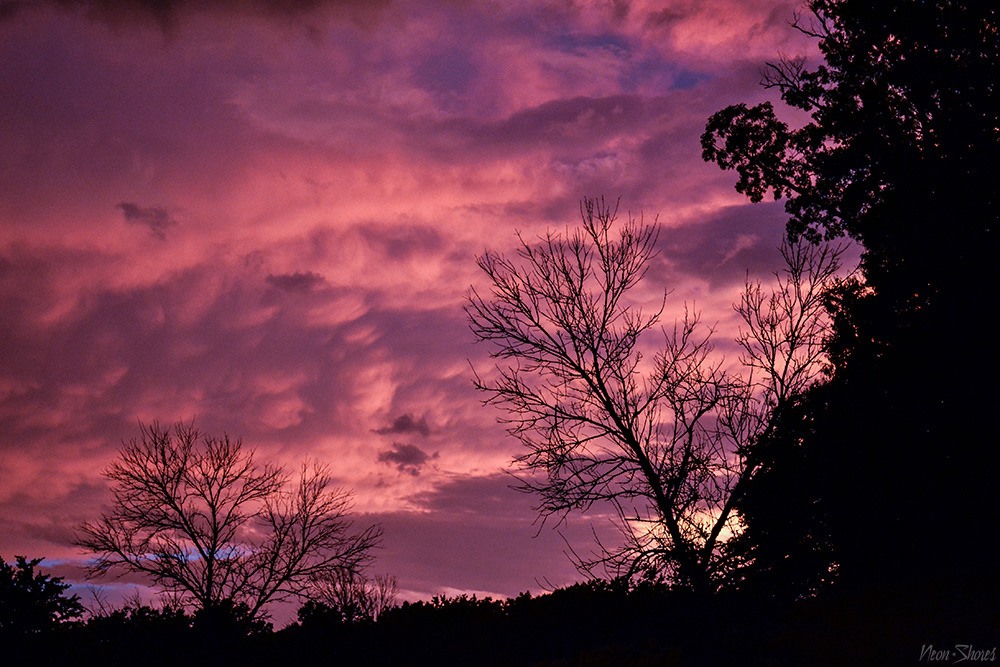 This post was going to be all thought out and setup and ordered perfectly when I realized I was putting it off for so long because I can't make it neat. I can't put it in order. Just like the thing the post is about, it has to go and mess everything I had/have planned up. It's about the big D. No, not that big D – get your mind out of the gutter.
Depression.
It's about my personal depression (my big D, hahahaha okay I'm done). Stuff that affects me, stuff that happens to me, all those fun things– maybe one day someone will come along, read this mess and see that the weird way they're feeling or the weird thing their mind is doing isn't their fault. If this ever helps even one person not feel alone then I've accomplished something.
A couple of years ago I found myself doing a lot of things that I hadn't done in the past. I would go into one of the bathroom stalls at work and cry for no apparent reason, I would stop doing things I usually enjoyed doing, I would stare at the ceiling at night thinking about how everyone I knew – family, friends, pets – were going to die at some point.
None of these things I found myself doing were any good. Not one. When I first thought it could be something like depression, I, of course, went through the whole, "But I have nothing to be depressed about really" thought process. Which is a stupid and useless thought process because that's not how depression works (but that is the statement and/or question you will usually get from at least one or two people if the subject comes up – "Your life is great, how can it be depression?")
I went to my doctor and told her all of the things that were happening to me and yeah, she went straight to depression. She asked me tons of questions, told me lots of facts and said we'd try medication. I'm on my second type now. The first worked for a while and then suddenly I just started sleeping all the time. I would get home from work, sleep, wake up for dinner, go back to sleep. On the weekends it was sleep, lunch, sleep, dinner, sleep. Nothing was getting done. I was lucky I was getting work done at work.
The worst thing about that was when I was at work and thinking of all the things I was gonna do when I got home. I would make lists of all the things I would work on: edit photos from this, paint that, work on this costume, finish coding that website. Yet, with my list in hand, I would come in the front door, see the couch and in seconds I would be on it, under a blanket and asleep. Nate would always come home from work to find me on the couch.
Speaking of Nate, one of the other things that got me to finally go to the doctor in the first place – one of the things that started happening that wasn't normal, wasn't good at all – I would be a raging bitch for no reason. Especially to Nate, since he was usually the only one around when I wasn't at work. He would suggest eating out on a Friday night, then ask what we should have and I would respond with a really snotty, "I don't know." Even after I said it, even after I knew how I said it, I would think: "What the hell did you do that for? Why are you being such a bitch?" But I wouldn't apologize.
There would be nights where I wouldn't wake up from a nap for dinner and if I did, I would be silent and stewing over nothing, in particular, the whole damn time. I even said that to my doctor during the initial diagnosis. "I'm being a raging bitch for no reason. I know I'm doing it but I don't stop." The first medication stopped the bitch-switch from the perma-on position, I didn't find myself doing things like crying at work or staring at the ceiling as much but after a number of months, all I did was sleep. And this fact, the fact that I couldn't stop that, would get my anger-motor going again.
My second medication is better. No rage (unless it's road rage sometimes because drivers in my area are horrible), no random bouts of crying, no sleeping for eternity. The one thing that still hangs on though is the not-getting-a-damn thing done. If this is a symptom of this depression-beast you have, you will get, "Just get up and do it." –to whatever you aren't getting done. Which is so much easier said than done. It's easy for people who don't understand it or deal with it, yeah. But have you ever felt that? That thing where you're staring off into space, laying in bed, sitting at your computer, on your couch, whatever – and you know you have something that needs to be done or something that you want to do and it's right there. And you tell yourself in your head, "It's right there, you can do the thing. It's so easy." And it might be – it might be as simple as calling your mom. Or paying a bill. Or taking a shower. But even though your mind is telling you that yeah that thing is right there and you can do it, your body does not follow. And no matter how hard your mind pushes, no matter how much you know you need to get something done, your body refuses. Finally, your mind gives up and you get lost on the internet or you roll over in bed and go back to sleep. Sometimes you don't even make it out of bed in the morning. Sometimes getting up is a struggle. It doesn't sound like it should be, it shouldn't be. But it is.
I have so many things I want to make, stories I want to finish, projects I want to continue, costumes I want to piece together – things that either haven't been finished or haven't even been started. In February I got laid off from my job, which sucks, but I tried to look for a silver lining with the situation. I had been there for almost ten years, sitting in the same desk chair, doing the same things. Maybe this was good. This would give me more time to work on all these things. Maybe it was just my job holding me back from all this stuff.
No. I mean, I felt better, lost a little bit of weight – that's all good. But I still sit and stare at things I want to get done. I still have all these ideas I want to do something with and it's always, "I can do it tomorrow." I want to go back to my doctor and ask her what to do now but I'm afraid starting a different medication will switch the worst things back on – the crying, the sleeping, the rage. I keep telling myself to make the appointment. Just pick up the phone and make the appointment.
"I'll do it tomorrow."
Nate and I are set to get married on October 31st (I swear Nate is some magical unicorn with superpowers since he's stuck with me through all this and still wants to marry me) and since I don't have a job I've been working on the invites, the websites, and all that other fun stuff. If this was a thing that didn't have a due date, these things probably wouldn't be getting done as fast as they are (and by fast I mean, slow-by-normal-standards-but-it's-a-pretty-good-speed-for-me-go-me). But things are actually getting done and it feels really good. We had some costumes finished that we never wore to any conventions or got any photos of because I wasn't feeling it. I wasn't feeling anything. Recently, we got some photos of some costumes and I sat and edited them. It all felt really good.
Maybe this is what I need for now. Maybe I put off calling the doctor. Maybe I see how I do for the next few months. See how I feel after the wedding. Because I actually got a couple of things done. These things are getting done now, but very slowly. I could've had these kinds of things done in a heartbeat before my bff depression came along, brought all its shit and took up residence in my body and mind. On occasion I still sit, think about all of the things I want to create and write and share and worry that none of them will ever get done. I feel this nagging sense of failure because I have nothing to show to my friends and family that I'm really proud of – I feel like I'm letting everyone down. The stuff I have is always "in-progress", it's always half-finished stuff or ideas that never make it out of my brain. I know I'm not a failure and I've made things that I (and other people) have liked but there's always that little voice in my head, that dull ache that just continuously repeats, "lol stop sucking, look how much you suck. Why do you bother even hoping you can finish that– and if you do, why do you bother finishing because it'll be shit anyways. There are so many people better than you at this."
I now find it a giant achievement when I manage to apply for one job or make myself a real meal or edit some photos. I know that sounds really sad, but baby steps are something, I guess. I'm starting a calendar called, "Get One Thing Done Today Dammit" and on each day I will have one simple thing I want to get done, whether it's painting, costume work, writing, working – anything. Maybe I'll graduate to two things a day in the future.
It feels good to get all this out. It isn't changing anything about the original diagnosis. I still have depression. There's no real cure. But it's like a roller coaster (a really shitty broke ass roller coaster because roller coasters are usually awesome) – there are ups and downs. The downs could be months long, the ups could be a couple of days. The ups could be something as simple as rambling forever about your depression. Even though writing this didn't change anything physically or mentally, emotionally it helped a bit. It'll continue to help if anyone gets anything out of this. This is my big achievement for the day.
Go me.