Hotline Miami 2 – The Fans – Corey & Tony [COS]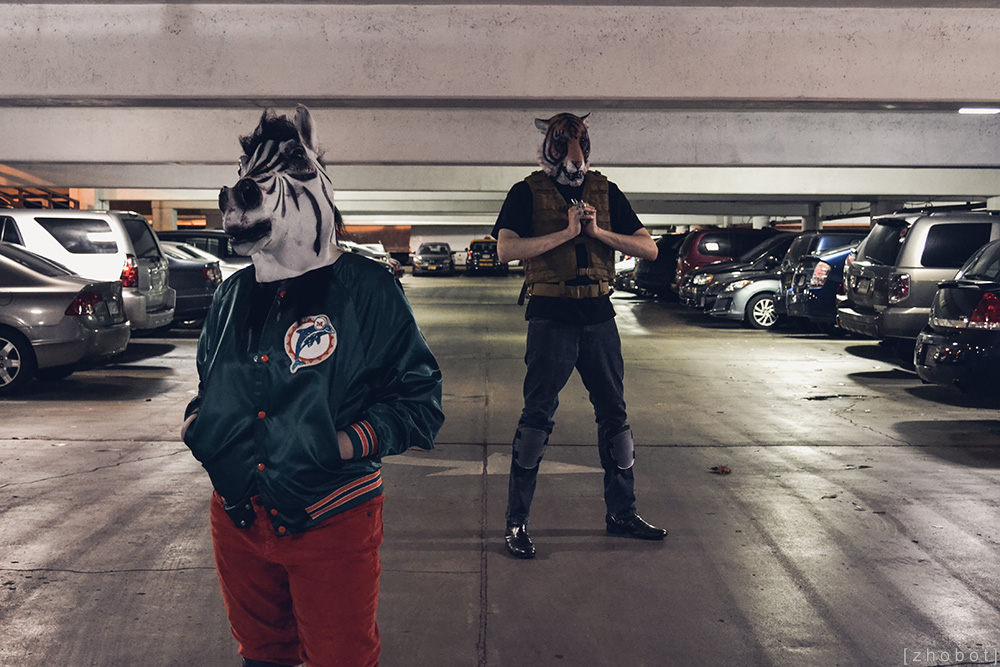 We were finally able to finish up the last details on our Hotline Miami 2 costumes and bring them to MAGFest Classic! We got some awesome photos– in the heat! And humidity! Really, it was so effing hot but we adore all of the photos that came out of this shoot so it was worth it. I also got a leg workout while holding an ~almost action pose~ (it was done both with and without the mask and she could feel sweat dripping down her face SERIOUSLY IT WAS HOT ALSO LONG PANTS AND JACKET WHY COREY HOW– YOU ARE A GODDESS). You can see those and more shots from this set on our Hotline Miami costume page!
Thanks to Denis for getting the photos above and Roger of Monki Makr for getting the one below!