Grabbin' Pills! – Left 4 Dead [AW]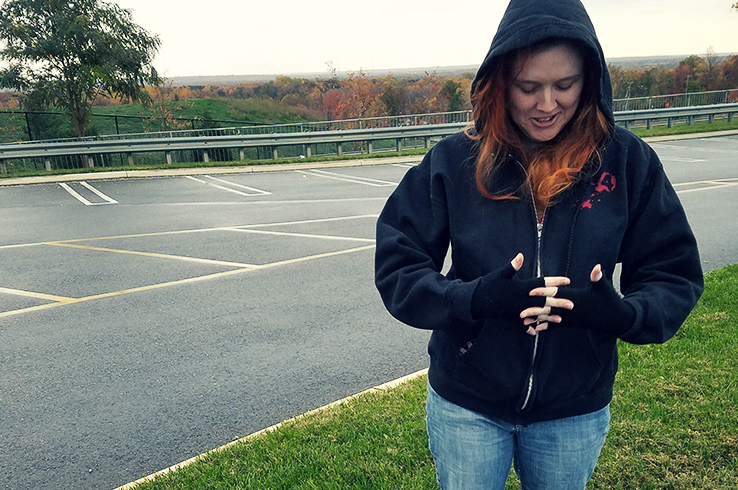 I'm gonna be real with you here, readers. I have had a crappy October/beginning of November — especially the last couple of weeks. I've had health issues that aren't fully solved yet, house issues that are gonna take some time/money to fix and our 20+ year old cockatiel had to be put to sleep. It's still weird hearing nothing when we get home since we used to hear her chirp from outside when we'd get out of the car.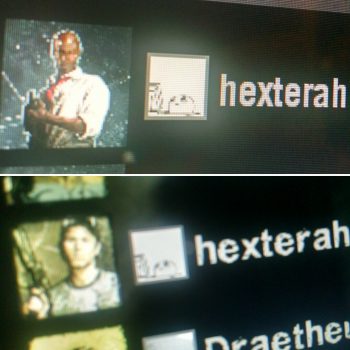 Something that's really been helping me lately has been gaming. There was a period over the summer where I didn't play much of anything except Overwatch here and there, but lately, I've been playing more multiplayer games with some good friends and family. There was a lot of Halloween Overwatch stuff, getting really into Killing Floor 2 and in the past couple weeks, it's been Left 4 Dead and Left 4 Dead 2 — two games I used to play religiously every weekend with my sister, my brother-in-law and our friend Ashley. Later, it would be any combination of the previously mentioned people with Nate and/or Ashley's boyfriend (now husband) John. Whenever four of us were online, that's what we did.
We used to all play on the Xbox 360 but recently Nate, Ashley, John, and I installed (or reinstalled, in the case of some) both games on our computers and went to town.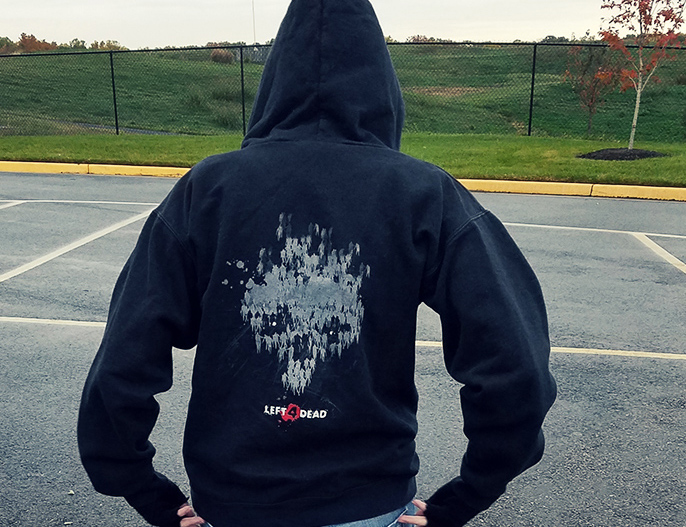 Seeing the characters (and even the damn special infected) again kind of felt like coming home and gave me a warm, fuzzy, gross, slimy zombie feeling I had missed. Especially seeing my precious children Louis and Ellis.
I thought I would push through this bad period of time not by ignoring other things like this blog and National Novel Writing Month (which I'm trying to actually complete this year and have 10,000+ words at the moment!), but by saying screw it and going for it. Writing makes me happy, this blog makes me happy, Left 4 Dead makes me happy — so here's this post.
I've had this hoodie for around 8 years and it's one of my favorites. I actually wore it the first time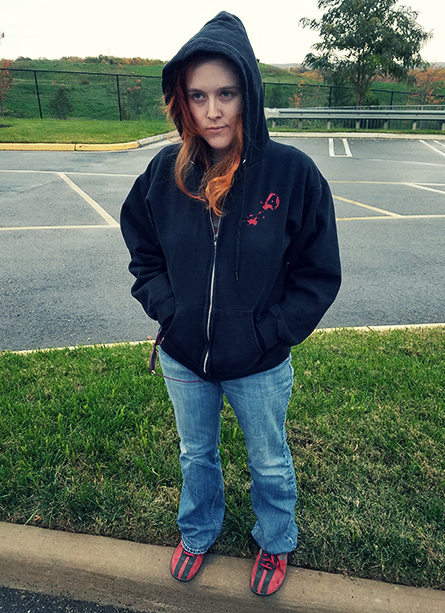 I went out to dinner with Nate. And you can probably most definitely see how out of it I am in these photos, uh, I mean… dark circles under your eyes is a new trend, right? :B
I couldn't resist bringing these bad boys with me either because PILLZ. "We have no idea why this shit works. Keep away from Louis."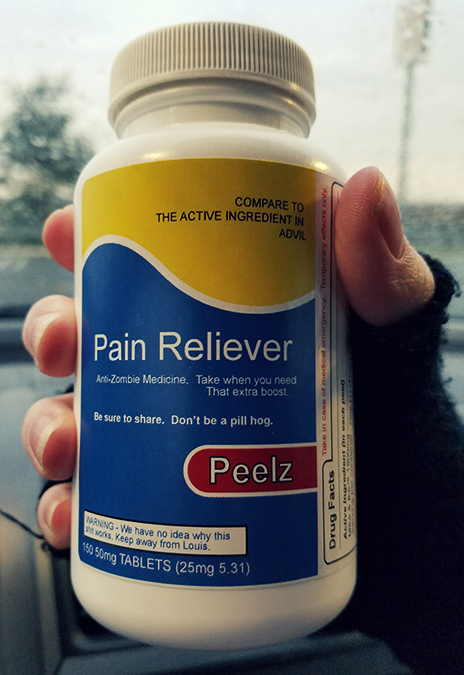 And in a final touch, my Nintendo DS has a little clay charm of one of my favorite characters — not just from L4D, but from any media, really. I love Louis so much. <3 I got this at Tekkoshocon 2011, I believe and it was from MandyPandaa! I ended up getting my sister a tiny Francis since he was her permanent go-to character when we played and we were in Pittsburgh for Tekkoshocon/visiting her and my brother-in-law. 🙂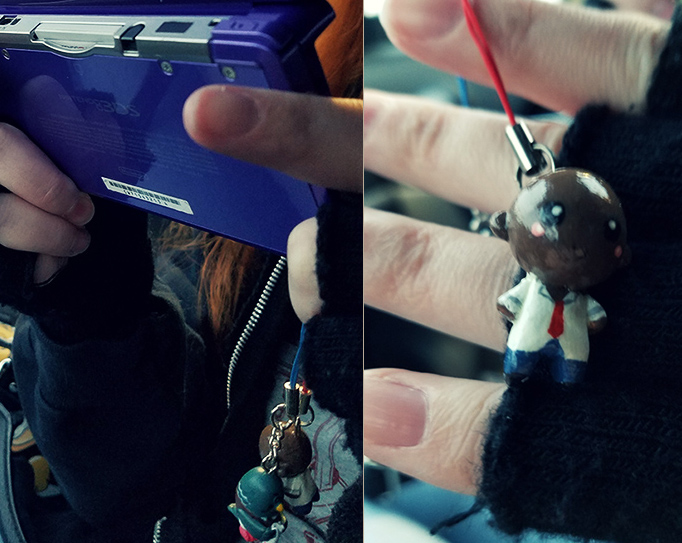 Really, though, I have been a mess because everything has been a mess but I didn't want to keep pushing more posts back so I thought I'd forget about getting all fancy, get real with you guys and show my love for the Left 4 Dead series. It's helped me before and it's been helping me again.
Thank you guys for putting up with my… just me in general, really, hehe.