James Sunderland — Silent Hill 2 [AW]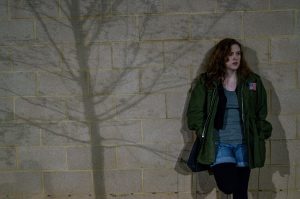 Silent Hill 2 is my absolute favorite game, autumn is my favorite season (Cool weather! Pretty leaves! Halloween and spooky everything!) and the 15th anniversary of Silent Hill 2′s release date just went by on September 24th. All of these reasons together made me realize that an outfit inspired by SH2 and its protagonist, James Sunderland, would be a good first post for me on this blog!
A long time ago when I was a wee teenager, I was James Sunderland for Halloween. I went to school wearing the outfit, came home that evening, grabbed a pillow to complete said outfit and walked around like that the rest of the night.
So the jacket was something I've had for years and originally found at a thrift store and the rest was a comfy version of James' signature outfit (haha). I knew I wanted boots, jeans, and a gray shirt so this what I ended up going with! The bag featuring the final set of save points was a gift from one of my best friends (who knows full well about how much I love this game and I thank her for endlessly listening to me ramble about it for years and years) and she got it from Look Human!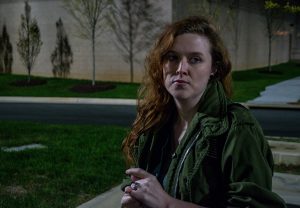 ---
Abandonworn is a feature that has traveled from blog to blog over the years, taking on a few different names before settling here at Neon Shores. The feature contains photos of outfits I've put together that are inspired by a video game, a video game character, or some other aspect of a video game! Sometimes they can be inspired by different types of games too, so keep an eye out! ;D