Fever Bonus – Tsum Tsum! [AW]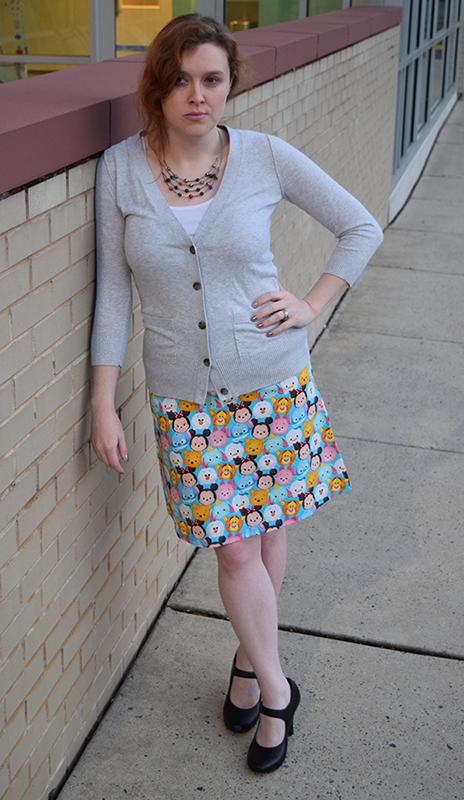 So these photos are from 2017 but I thought I'd finally get around to posting them in the Abandonworn category since not only did I go through the hassle of putting on a semi-nice outfit then but I ALSO MADE THE SKIRT MYSELF WOW. And Nate braided my hair! :O I didn't know what to do with it and braiding it myself would have made it lopsided (cause I am just like……. ass at braids on myself) and Nate was all, "I COULD TRY?" And he did!
Anyways, hehe, I love Tsum Tsums with all my heart and when I saw this fabric I knew I had to get it. I had no idea what I was actually going to do with it but I was going to do something. AND I ACTUALLY DID! *gasp* I know. I mean, do you know how many mounds of fabric I have in the "i got this because it saw it and thought i'm totally gonna do something with that and haven't yet" pile? Too Damn Many.
The skirt was one of those first-time beginner skirt patterns and I made it in one day at a friend's house. I was scared of the pattern but that's because I'm scared of every pattern. And also sewing.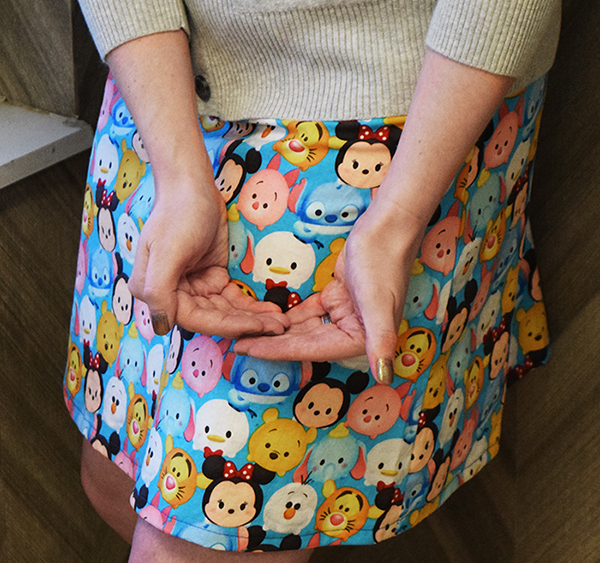 BUT DONALD DUCK. I needed to finish the project because look how cute Donald Duck is. He's my favorite Disney character and his Tsum Tsum is extra adorable.
I really want to play the Tsum Tsum game again but when I got a new phone cause my old one was busted I couldn't log back into my account correctly and I LOST ALL MY TSUMS. >:| In other fun facts, I own so many actual Tsums from collecting them over the years that we decorated a small Christmas tree with them one year and a Donald Duck Ufufy went on top.